Help us build a world without language barriers!
About Unbabel
We enable businesses to communicate with their global customers in their native language, without the need for manual translations.
We combine the speed and efficiency of machine translation with the accuracy and nuance of human translators. This results in fast, reliable, and cost-effective translations that are tailored to the specific needs of each of our clients.
Unbabel is improving the customer experience of companies like Facebook, Microsoft, Uber, Booking.com, Pinterest, EasyJet, Glovo, Eventbrite and Skyscanner.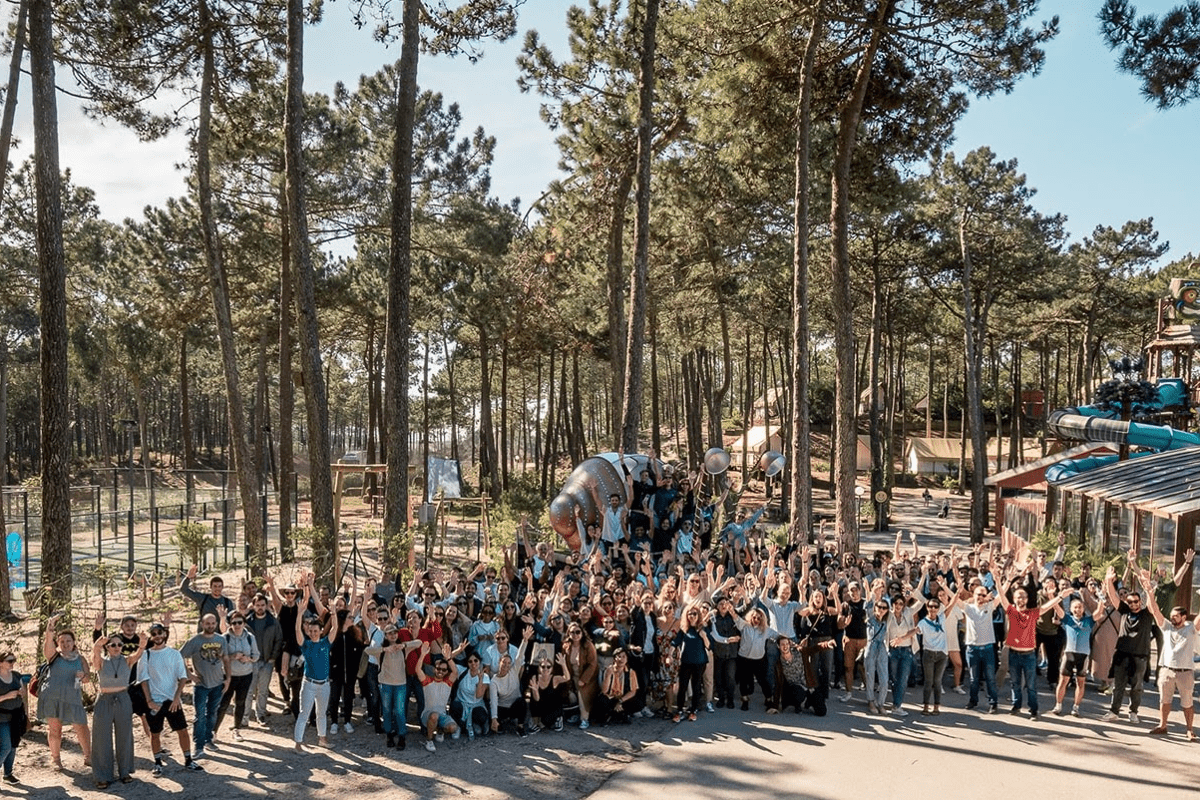 What does culture mean to our company?
As experts in languages and cultural nuances, it means a hell of a lot!
Positioned alongside all other employee benefits we leverage our culture to define Unbabel at its core by allowing it to speak on behalf of our standard for maintaining an ethical and enthusiastic work environment where people show up as themselves in order to get their best work done.

Learn more here.
Perks and Benefits
Flexible working hours

Employees can adjust the working hours as it best suits them and the work needs.


Learning & Development

We support our employees professional development through internal and external trainings.


Health Insurance coverage

We offer competitive private health insurance to all full-time employees - extended to the family.


Dog-friendly Office

Dogs are welcome in our office. Just be aware that the dog must be sociable with humans and other dogs, and well behaved.


Personal Work Allowance

Employees receive an individual budget to buy whatever they want in order to set up their work station.


Mental Health support

At Unbabel we have an 'in-house' psychologist to support the mental well-being of all Unbabelers.

Loyalty Days

After 3 years in the company, employees get 1 extra paid holiday per year, until you reach a maximum of 5 days.


Night Labs

Unleash your creativity outside of your working hours, build something cool & useful for Unbabel, and get rewarded.

What Unbabelers have to say
Working with such intelligent and bright people pushes me to be a better person and seller.

Fermin Andujar

Bussines Development Representative

When I came across Unbabel for the first time, I was a bit worried that my multiculturalism wouldn't have been seen nicely, but I couldn't have been more wrong. At Unbabel I've never felt more free to express myself for who I really am and still feel accepted.

Michela Federico

Senior Frontend Engineer
What can you expect from our recruitment process?
Recruiter Interview 😎
The first call is a great opportunity to get to know a bit more about the role and about Unbabel, as well as a chance for us to learn more about you.
Hiring Manager Interview 👩‍💼
This is chance for you to meet your future manager and dig deeper into your experience.
Bussines Case/Challenge 📈
Here is where you shine! We had a chance to talk to you and now we want to see you in action!
Team Interview 👫
There is no I in a team! We want you to get to know some members of your future team, and learn more about their ways of working as well as get a chance to showcase your knowledge.
Offer! 🎉
Once we have gone through each stage, it is time to make a decision! You will receive a written job offer from your Recruiter.
Welcome to the team! 👏
All the recruitment fun has passed, now it's time to shine in your new role! ✨
About Unbabel
Unbabel enables enterprises to offer seamless global support in any channel, and in any language.
The company's AI-powered language operations platform combines the speed of machine translation with the polish of native-speaking editors, enabling enterprises to grow and build customer trust in every corner of the world.
Already working at Unbabel?
Let's recruit together and find your next colleague.